FEATURES OF WMDOLL
WMDOLL
Zlovedoll conducted an on-site inspection of WMdoll and summarized the characteristics of WMdoll's products. You can click the directory below to quickly jump to the content you are interested in.
---
Upgrade #1: Seamless Connection Between Head and Body
Announcing New Model Breakthroughs!
WM Dolls' latest love toy has breasts 140cm in size and are seamlessly attached to neck #85. This is a big breakthrough for WM Dolls! Currently, seamless attachments can only be found in the Piper Doll and Sanhui Doll series.
Your Love Toy Without the Gaps
The head and neck of the seamlessly attached dolls are perfectly connected without gapes or spaces giving you a realistic visual experience. For details,
please see the video and pictures below: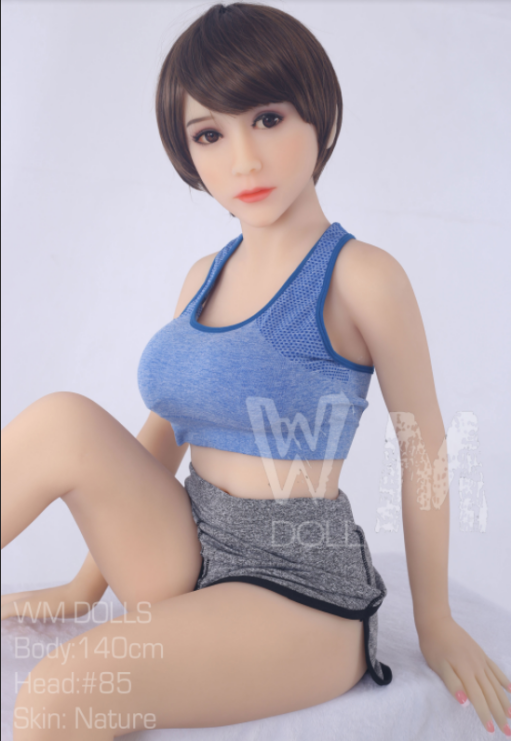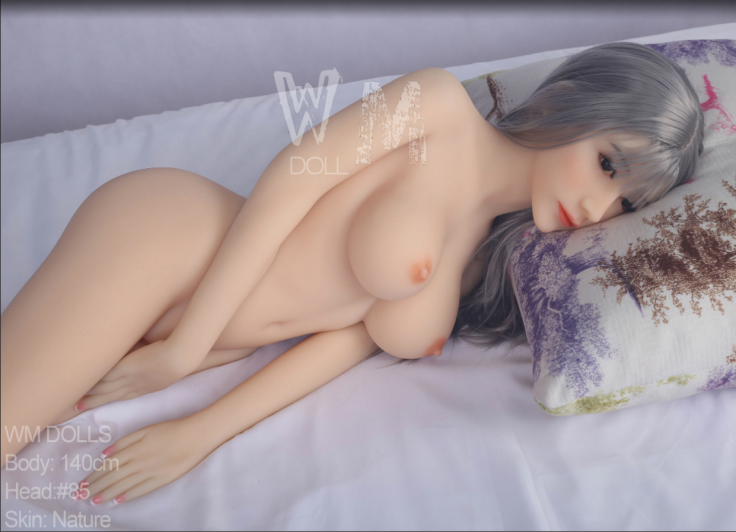 Upgrade #2: Fingers with Flexible Joints!
Are you tired of metal fingers that bend in all directions and break easily? Tired of doll fingers being pierced by built-in wire? Do you want a doll with more flexible fingers? Now Presenting… fingers with flexible joints!
The articulated finger bones offer similar realistic and bendable joints found in a human hand.
95% Similar to a Human Hand!
The upgrade allows for the doll's hand to operate striking similar to a real hand.
One Small Change in a Doll, One Giant Leap in Customer Pleasure
The articulated finger bones can give you the best doll handjob available!
According to WM Dolls, this is "a huge leap in the doll world."
A TDF member, Rock13, wrote: "They're all metal, but coated with an off-white material to isolate them from the TPE. I installed a pair in a brand-new doll immediately after delivery last week. Not even a hint of stress in the TPE and unless I really screw up, I don't anticipate any pokes, etc. "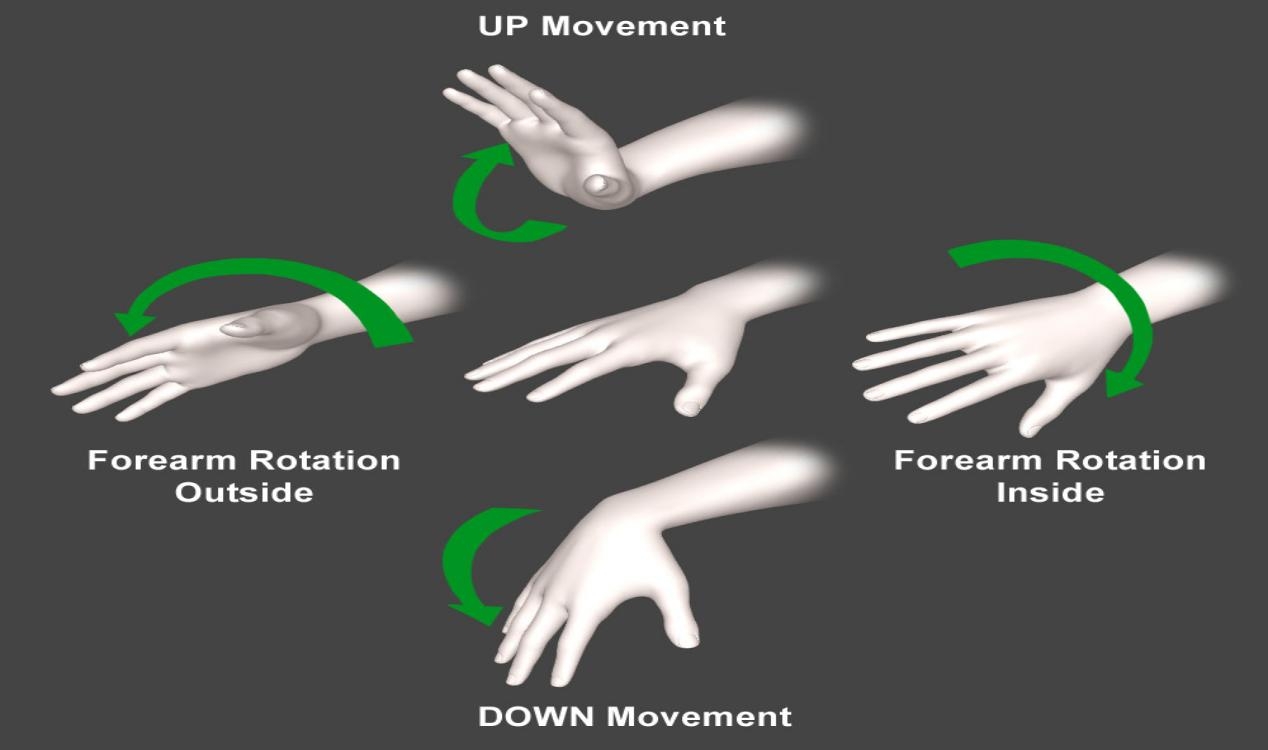 Upgrade #3: Normal/Vampire Tongue Set
The Teeth & Tongue set is a unique collection piece developed for WM Dolls very early on in France by The Doll Laboratory (formerly Von Rubber). They are hand-carved using resin casting. The back side of the teeth and tongue have embedded magnets to hold them sturdy in place. The collection set contains a variety of tongues and teeth which can be combined in many ways.
[Note] Cannot be used with enhanced mouth function, and is not suitable for heads with teeth.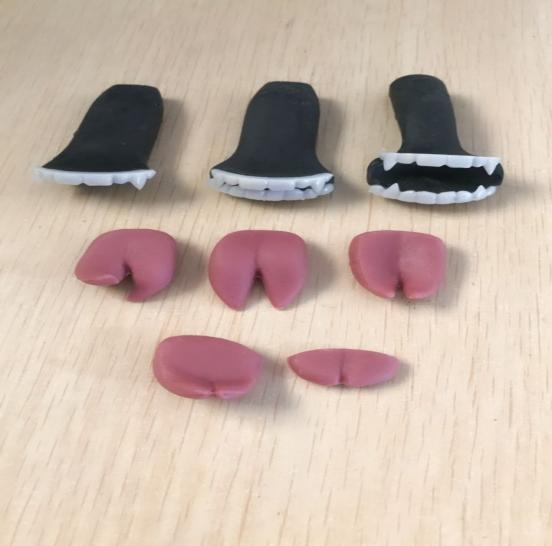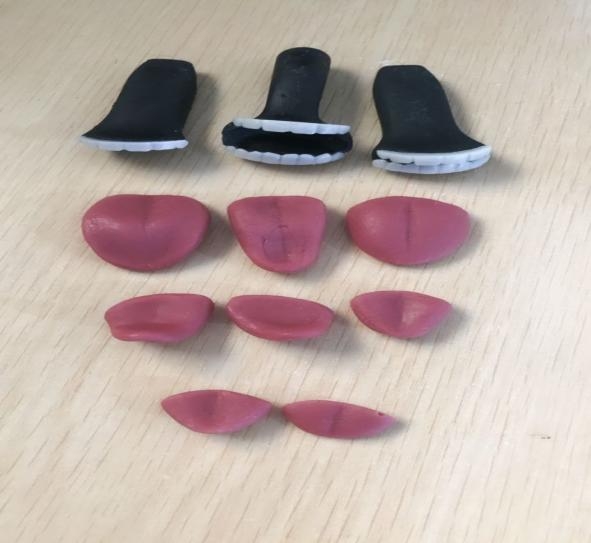 The following video will guide you on how to install your teeth and tongue, are you ready to get truly wild?
Upgrade #4: Voice Features
Now Available!! The Most Anticipated Feature Within the Doll Industry
Sexual moans and conversations!
WM Dolls speak English! and are installed with touch-activated moaning.
How-to-Use Manual, below:
On/Off Button
Press the on /off button ; To re-booting press and hold ; The conversation mode can be turn on and off by quickly double-clicking the on/off button
Conversational content (Note: The host asks a questions)
1) What's your name  6) Lower your voice  11) I'm about to cum!
2) How old are you   7) Scream louder 12) Do it again
3) You are so beautiful!   8) Automatic mode   13) I want to kill you
4) Baby, let me do it 9 ) Are you comfortable 1. 4) Let's play
5) Change your posture  10) Let's play again next time   15) Call husband
Headphone Feature
When the earphone is not plugged in sound will emit from the voice box ; When the earphone is plugged in sound will emit from the earphone and voice recognition will be activated
Smart Charging
When the battery is low, or is charging, the light will flash. You can charge you doll with an Android charger (not included in the order). After a full charge, the light will stop flashing
Low Power Mode
After 2 minutes of sitting idle, your love toy will automatically switch to low power mode in order to save battery.
Upgrade #5: WM Dolls' Exclusively Developed Sex Doll Cleaning Unit
Guaranteeing A Clean Shag!
WM Dolls' Smart Cleaning Unit is a brand-new upgraded system allowing you to use with ease! Choose the cleaning method you most prefer: washing, drying, ultrasonic cleaning, ultrasonic vibration, and UV disinfection.
WM Dolls caters to the clean freak and ensures your doll is clean and ready to go.
Regular doll hygiene maintenance is recommended.
Cleaning Instructions, below:
(1) Packaged Items
1*Doll Control  ; 1*Power Adapter
1*Cleaning Nozzle  ; 1*Water Dried Diatomaceous Earth Stick
1*Inlet pipe ; 1*User manual
(2) Mode Manual
The Smart Cleaning Unit can be set to (1) automatic mode (2) semi-automatic mode
(1) Automatic Mode Process:
1) Water washing + ultrasonic cleaning: 10 minutes.
2) Drying + ultrasonic vibration: 20 minutes.
3) Drying + UV disinfection: 20 minutes.
(2) Semi-automatic Mode Process:
Ultrasonic vibration: 30 minutes.
Your Choice of:
1) Ultrasonic vibration 2) Drying 3) UV disinfection
The cleaning kit comes with a user manual, please operate according to the user manual.
Note: Zlovedoll does not recommend this cleaning kit for dolls that have full body heating or other electronic features.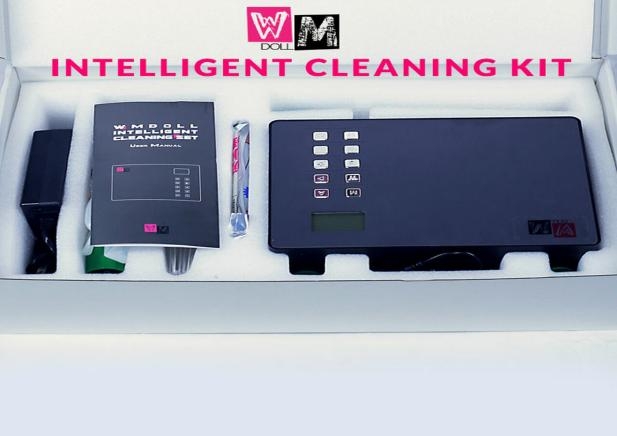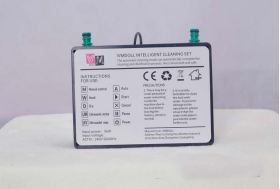 (Cleaning video)
Upgrade #6: Packaging
WM Dolls features new padding that nicely fits the doll's shape and keeps the doll in a secure position for storage.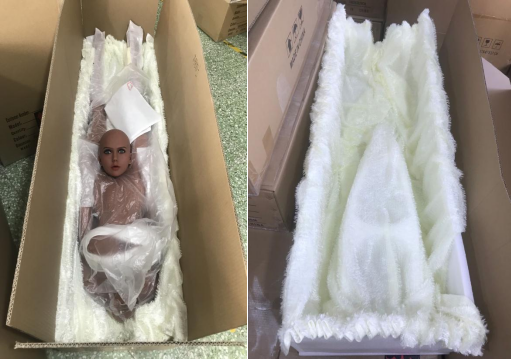 Upgrade #7: Other Upgrades
WM Dolls made a lot of other imaginative innovations to make sex dolls more realistic, like: Tits Nails, Navel Nails, Freckles and Simulative Breathing, etc.
Below are photos and video.